Student Technology Resources
See your academic progress, assignment information, and more in the Student portal. Click HERE to learn how.
You must be on-campus to change your password.
This feature is only available to Middle School and High School students. Elementary students should ask their teacher to submit a Helpdesk Ticket.
Log into an NKSD desktop computer (not a Chromebook).

Press Ctrl + Alt + Delete at the same time.

Choose Change A Password.

In the next window, enter your old password (current) once and then your new password twice.
NOTE: This will change your password for your Google account and all NKSD desktop computers.
Make sure your Chromebook is ready when you are...
Keep it on a flat surface

Don't pile things on top

Keep the keyboard clear

Keep food and drinks away

Be careful how you carry it

Keep it charged

Tell your teacher if it breaks

Keep yourself safe online
Chromebook Keyboard Shortcuts
Press Ctrl + Alt + ? to see a map of keyboard shortcuts on your Chromebook screen.
Click HERE to see a full list of all available Chromebook keyboard shortcuts.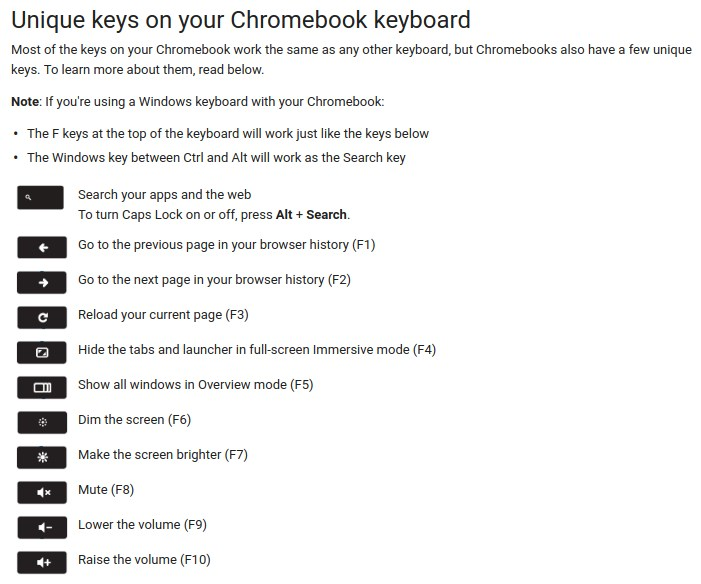 Connect Your Chromebook to WiFi
Data Privacy & Digital Literacy
Use Your Privacy Settings
Manage Your Online Reputation
Printing From Your Chromebook
Secure Your Google Account