Office of Family Learning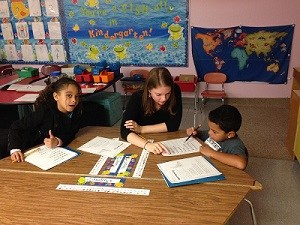 The Office of Family Learning is a vital and active component of the North Kingstown School Department. All Family Learning Programs are school-based or school-linked to enhance and support the district's commitment to student achievement through family learning. As the "Door to the District, " we strive to help all families feel engaged in their children's education, supported in their parenting journey, and confident in their ability to be their child's first and best teacher.
Our broad array of parent and family development services offers families education-based opportunities for learning, playing, and building on individual and family strengths and challenges. Services are delivered in the school, the home, and in the community.